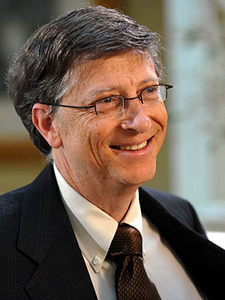 Gates talks Microsoft future in interview.
The Microsoft chairman hinted that Redmond's long term plan for its Windows and Windows Phone operating systems is to merge them into a universal OS, saying they are "evolving literally into being a single platform." He was addressing the increasing amount of sharing between Windows 8 and Windows Phone 8.

He also took time to praise the Microsoft Surface tablet, and promised an "October surprise" in the area of Windows 8 apps, which is a weak area compared to the alternative app collections for Android or iOS.

Watch the short in-house interview with Bill Gates below.