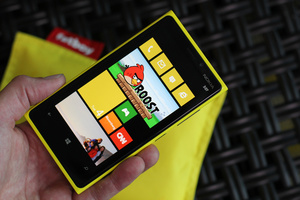 Nokia seeks to raise cash to fight competition, and bolster struggling finances.
It will raise almost a billion dollars by issuing convertible bonds, which can be very lucrative to investors when they are converted into shares years after they are issued. The cash will help it to push back against
Apple
and
Samsung
, who are gobbling the smartphone market up to
Nokia
's detriment.
The Finnish handset giant is struggling to compete in the rapidly changing, and very lucrative market. It is burning through its net cash, which fell from euro;4.2 billion in June, to €3.6 billion in Septemmber. At the end of Q3 2012, Nokia recorded €3.8 billion in liabilities, and faces €1.75 billion in bonds and loans maturing in 2014. Over the past year, it has seen its credit rating cut to junk.
Still, analysts welcome Nokia's plan to raise new cash through convertible bonds, since it
clears up a question mark over its short term debt liabilities
.
Nokia's focus now has to be on breaking further into the market for smartphones, and is betting on new Lumia models to do just that. The
Lumia 820
and
Lumia 920
run Microsoft's new
Windows Phone 8
operating system, and are due to arrive in stores in November. The company also recently unveiled its $199
Lumia 510
, an update of the Lumia 610 handset with a larger screen - it does not run WP8.