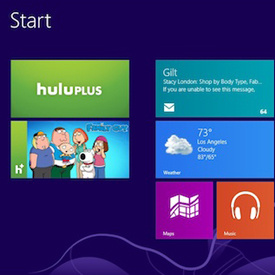 Hulu has unveiled a dedicated Hulu Plus app for Windows 8.
The app will be optimized for touch screen, and just like the newly launched
Skype
app, will be available with Windows 8's launch on Friday.
"The Hulu Plus app uses a tile-based view common to the new Windows UI. This will make it easy for you to find the latest episode of the shows you want to watch, but also to discover new ones,"
Hulu added in a post.
Additionally,
"launching the app presents you with an immersive panorama of your favorite shows and episodes laid out in a wide canvas,"
Hulu said.
Check the new swipe features here: