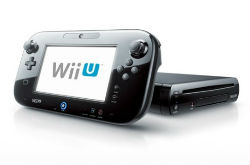 Nintendo's numbers are too optimistic, Pacther believes.
The
Wii U
console launches in just a few weeks time, and Nintendo is projecting about 5.5 million units to be sold in the 2013 financial year. It also predicts the sale of 24 million Wii U software units, which suggests an attach rate exceeding four to one.
Pachter notes that this prediction
"is highly unrealistic given pricing and release slate."
"Wii U will fight for holiday wallet share with the existing consoles (which have the bulk of their most compelling releases in the December quarter), Amazon's Kindle Fire HD, and Apple's iPad Mini, among a slew of other devices,"
he wrote
.
He did, however, acknowledge that the Wii U software line-up is rather positive. Launch day titles include Activision Blizzard's Call of Duty: Black Ops II, EA Sports' FIFA Soccer 13, Nintendo's New Super Mario Bros. U and Nintendo Land, and Ubisoft's Assassin's Creed III and ZombiU.
"However, demand will probably wane once Nintendo's core fan base has purchased the first 5 - 6 million units, negatively impacting long-term hardware and software sales as well."
For now, Pachter recommends avoiding Nintendo stock.