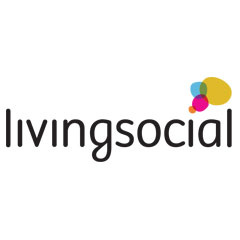 Amazon reported their
quarterly earnings
today, posting a loss for the first time since 2003.
The big drag was struggling daily deal giant Living Social and higher expenses for their ecosystem and delivery system.

Amazon, the world's largest e-tailer, saw a loss of $274 million even though revenue jumped 27 percent to $13.8 billion year-over-year.

CEO Jeff Bezos says the company is opening 19 worldwide fulfillment centers to offer faster delivery for the holidays. With this, however, expenses jumped 28 percent, dragging on potential profits.

The biggest loss came via LivingSocial, however, where the company owns a majority stake. After investing $175 million in the service, the company was forced to take a $169 million loss this quarter.