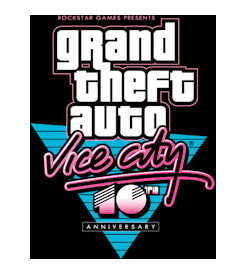 Rockstar Games to deliver Vice City on Android, iOS.
The developer will celebrate the 10th anniversary of the release of Grand Theft Auto: Vice City on the PlayStation 2 (PS2) games console, with an anniversary edition for mobile devices.

"In conjunction with the anniversary, we're pleased to announce that we'll be releasing an Anniversary Edition of Grand Theft Auto: Vice City for select iOS and Android devices later this fall," Rockstar announced.

"This upcoming version will bring the full experience to mobile devices, featuring native high-resolution graphics and several enhancements unique to the iOS and Android platforms. Stay tuned for more details in the weeks ahead including a list of compatible iOS and Android devices."

It did the same for Grand Theft Auto III already, throwing a lot of us down memory lane.