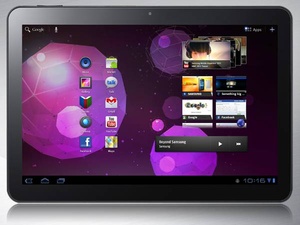 Apple's non-apology was not compliant with court order.
The
iPad
-maker did add a page explaining that a UK court had ruled that
Samsung
did not infringe on the design of
Apple
's tablet PC, with the
Galaxy Tab 10.1
.
However, reading the message that Apple posted, you would get an impression of mockery rather than an apology. Apple also went as far as to mention court orders in other countries had gone in its favor.
Samsung complained that the statement made by Apple on its website did not comply with the court order, and UK judges have
agreed with the South Korean firm
. They ordered Apple to remove the statement within 24 hours, and re-write and publish another within 48 hours.
Michael Beloff QC
, representing Apple, told the Judges that Apple felt it complied with the order, and also commented that Apple was being made grovel. He requested that the company be allowed 14 days to post the replacement statement, but the judges rejected the request.
"We are just amazed that you cannot put the right notice up at the same time as you take the other one down,"
Lord Justice Longmore told Mr Beloff.
The original order came after Apple was unsuccessful in appealing a decision in Samsung's favor. Its intention was to clear up any possible confusion among UK consumers that Samsung had stolen Apple's design, and that its presence in the market, and future support from the manufacturer, were uncertain.