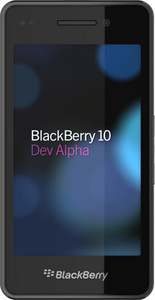 Pacific Crest analyst James Faucette
has noted
to his clients that RIM's upcoming BlackBerry 10 operating system is already DOA (dead on arrival), killing any chance of the company making a comeback.
Faucette's note caused the stock to fall 10 percent in daily trading yesterday. Reads the note:
"We believe BB10 is likely to be DOA. We expect the new OS to be met with a lukewarm response at best and ultimately likely to fail."
RIM, which has lost nearly all of its once massive market share to
Apple
and
Android
, needs BB10 to be a hit to remain relevant in the smartphone market. The company has previewed the operating system with an alpha, showing off the "Peek" and "Flow" features that allow gesture multitasking.
The devices were supposed to be launched in 2012 but delays have sent them back to a Q1 2013 release, after the popular holiday time.
RIM has also touted strong developer and carrier support for the upcoming devices, although that remains to be see.