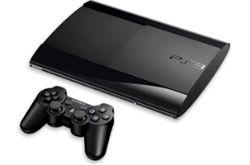 Sony
has announced today that the PS3 has now reached 70 million global sales as of the beginning of November.
Additionally, the company has sold 15 million
PlayStation Move
motion controllers.
Says Sony
:
"The PS3 system has delivered high quality, award-winning entertainment experiences since its launch. Throughout its lifecycle, the PS3 system has continued to evolve with more streamlined design, larger Hard Disk Drive (HDD) capacity, and new features through software updates. In September 2012, SCE launched the new PS3 system, which has a reduced volume and weight of more than 50 percent compared to the original PS3 model, and of 25 percent and 20 percent respectively compared to the slim PS3 model launched in 2009. The new PS3 has been well received by consumers around the world."
The company launched the PS3 in 2006, a year after
Microsoft
revealed their Xbox 360.
Microsoft recently announced that 70 million Xboxes had been sold, meaning the two rivals are neck and neck in the race for global supremacy (way behind the
Wii
).