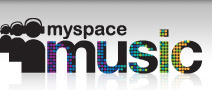 According to
Business Insider
, MySpace is trying to raise $50 million in funding so it can re-invent itself as a rival to Pandora and
Spotify
.
An ad company called Specific Media purchased MySpace from News Corp. for $35 million. In 2005, News Corp and its CEO Rupert Murdoch purchased the social network for $580 million. With the launch of Facebook, MySpace largely disappeared, outside of its music
streaming
capabilities.
After changing their name to Interactive Media Holdings and taking new funding from venture capitalists and even Justin Timberlake, MySpace's traffic has grown 36 percent since December 2011. Despite the traffic boost, revenues are still low and the company expects MySpace to lose $25 million next year.
According to their new plans, however, Interactive has some big plans, looking to become a music alternative to Spotify and Pandora. The company will need $50 million in new funding, with $10 million going to marketing and $25 million going to licensing deals with the labels. The rest is slated for "general working capital," as can be expected.
The new subscription music business will launch in the Q2 2013 if the funding goes smoothly. The company says it will have an advantage because they pay lower rates per song plays than their competitors.
Check the documents
here
.