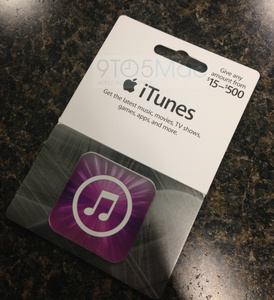 Apple
will soon offer gift cards in different denominations.
Available at retail stores and supermarkets, the
iTunes
gift cards will be available in any denomination you want between $15 and $500.
Previously, there were only a few cards available, in certain amount, such as $25, $50 and $100.
Allegedly
, at least one major supermarket chain and one retailer will make the cards available tomorrow.
How the cards work is you pick them up, take them to the register, and tell the cashier the amount you want. They will validate the card and the buyer can redeem the code however they choose.
For now, you cannot buy the cards online, even through Apple.