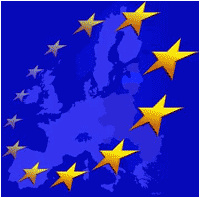 The European Commission has imposed a record fine for antitrust against six major companies for practicing as a cartel for the better part of a decade.
Philips
,
LG
Electronics,
Panasonic
,
Samsung
SDI,
Toshiba
and Technicolor will have to pay 1.47 billion euros together for their part.
EC officials concluded the companies fixed prices on
CRT
monitors and TVs for years, meeting in secret in different locations from 1996 all the way until 2006.
"These cartels for cathode-ray tubes are 'textbook cartels': they feature all the worst kinds of anti-competitive behavior that are strictly forbidden to companies doing business in Europe,"
EU Competition Commissioner Joaquin Almunia said in a
statement
.
Philips will have to pay the largest portion of the fine, at 313.4 million euros. LG will have to pay 295.6 million and Panasonic will have to pay 157.5 million. Samsung SDI was fined 150.8 million euros, followed by Technicolor at 38.6 million and Toshiba at 28 million.
Additionally, a joint venture between LG and Philips was fined 391.9 million, adding to both company's woes. Philips and LG have already said they plan to appeal.