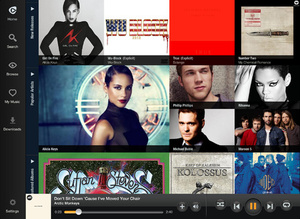 Long-standing
streaming
music company Rhapsody has finally launched an app for the iPad.
The move comes months, if not years, after rivals like
Spotify
made their tablet versions available. In fact, the company released their
Android
tablet version back in February.
When asked why the release took so long, Rhapsody says the iPad app was "built from the ground up" and will offer a "stunning" design and "swift responsiveness."
The company is offering a 30-day free trial for new users from their iPads.
More info here:
Rhapsody for iPad