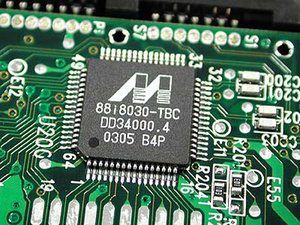 Marvell has said today it is looking to completely overturn the $1.17 billion jury verdict handed down this week for patent infringement.
The jury has ruled that Marvell must pay Carnegie Mellon University $1.17 billion for infringing on patents, with the award being the third largest ever in a patent case, even beating out Apple's recent victory over
Samsung
for smartphone and tablet patents in the U.S.
Carnegie Mellon University had accused Marvell of infringing patents related to disk drives used in all types of computing products. The patents relate to technology used for "noise predictive detection," tech that increases accuracy in retrieving data from said drives. Marvell sold "billion of chips" using the patented technology without a license.
This morning, Marvell says it does not use the technology at issue and has "very strong grounds for appeal" if it must get to that point. Regardless, the award is likely to be reduced significantly, say many experts in the litigation field, as $1.17 billion was the exact number CMU had requested.
In regards to their current financials,
Marvell says
:
"In assessing the impact of this jury verdict on its financial statements, Marvell will review the verdict, evaluate the post-trial motions, and evaluate the likelihood of a successful appeal."