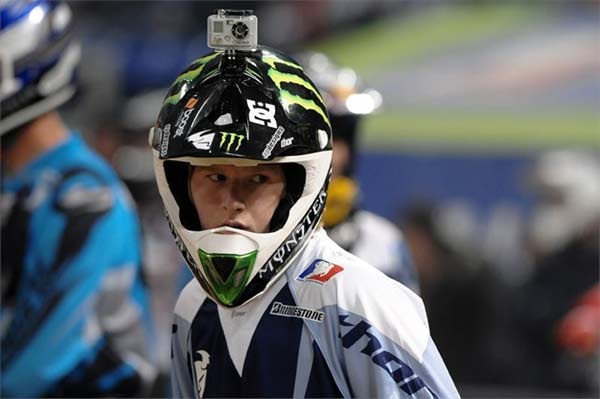 Foxconn has purchased a large 8.88 percent stake in Woodman Labs, the company behind the popular extreme sports GoPro cameras.
The cameras, which are small but feature high-end specs, are often strapped onto the bodies of skydivers, skiers, bikers and surfers to
capture
fast motion
HD
footage.
Foxconn, best known for being a main manufacturer of
iOS
devices, purchased the stake for $200 million, valuing the company at $2.25 billion.
"GoPro and Foxconn share a vision of the future where content capture, creation and sharing will become an increasingly important form of communication,"
says
founder Nicholas Woodman, who is just 36.
Adds Foxconn founder and CEO Terry Gou (who will get a seat on the Board):
"The first time I saw Nick Woodman, I immediately knew he was an outstanding entrepreneur who has the caliber to be very successful in this business."
GoPro accounts for 32 percent share of the pocket
camcorder
market, with overall industry growth expected to continue in high double digits.