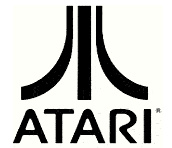 The U.S. operations division of video game
pioneer
Atari
has filed for bankruptcy
in an effort to break away from their French parent company Atari S.A.
Chapter 11 reorganization will allow the company to reemerge eventually, most likely as a private company with a new buyer.

From there, the company will grow again as a business focused on digital and mobile, say sources.

Atari pioneered gaming with hits like "Pong" and "Asteroids" but has had little success in two decades. Atari S.A. (formerly Infogrames) aquired all of its assets in 2008. Profits have been small for the U.S. operations, which brings most of the company's revenue. 2012 profits were $4 million with revenue falling 34 percent year-over-year.

The company has had a revolving credit line with BlueBay Asset Management which just lapsed, leaving the company without the proper assets to release in-development games.