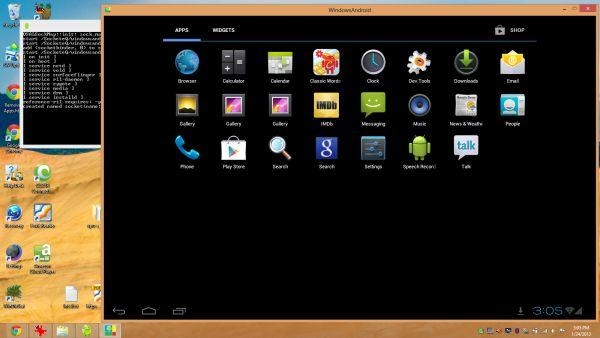 "WindowsAndroid" has ported
Android
4.0 to Windows PCs and tablets, giving fans a chance to use the mobile operating system on their devices.
The full "Android experience" is available, including the browser, gallery, all Google software and even third-party apps. There is also graphics acceleration, a Dalvik VM and the standard Android user interface well known to Android users.
WindowsAndroid works with touch, as well as keyboard and mouse so it should not matter where you install it.
On the third-party app side, even though the Google Play Store is available, most apps show up as incompatible. You can side load the files, but most cause WindowsAndroid to crash, at least at this early stage in its development.
Try out the app here:
Socketeq WindowsAndroid
(Screengrab via
TGD
)