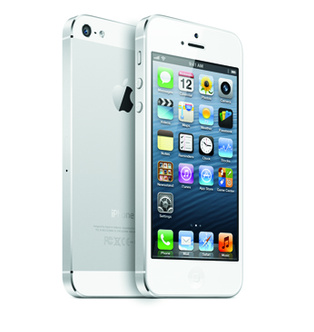 Nokia's share of web usage plummets year over year.
The Finnish giant saw the share of mobile web usage attached to its products drop by 15 percent in January 2013, compared to January 2012.
Apple
moved itself to the top of the list despite losing some share itself, though the iPad was not counted in the StatCounter research. Apple's share of mobile web usage stood at 25.86 percent, down from 28.67 percent a year earlier.
In second place,
Samsung
showed the only gain, rising to 22.69 percent from 14.84 percent a year earlier.
Nokia
's fortunes continued to sour, as its devices
accounted for 22.15 percent
, compared to 37.67 percent a year earlier.
"It's good and bad news for Apple,"
said StatCounter CEO
Aodhan Cullen
.
"Apple has been handed the number one spot despite its falling usage share. A decline in Nokia usage from January 2012 to January 2013 means the Finnish company ceded the top spot to Apple. Samsung, in contrast to Apple, has seen an increase in its usage share since January 2012."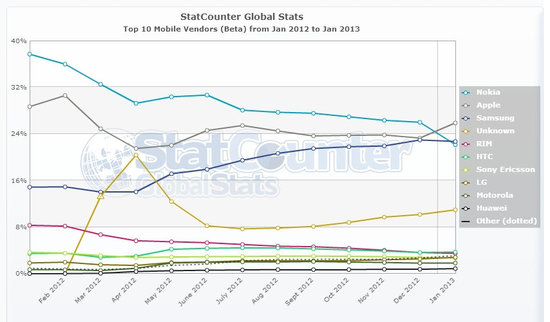 More Info:
StatCounter Global Stats