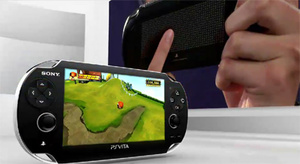 Sony drops PS Vita sales expectations by 3 million units.
The company had initially estimated that it would sell 16 million
PS Vita
and
PSP
units (it combines both handhelds' figures) during this Fiscal Year, which ends March 31, before cutting its estimates not long after to 12 million.
In November, it dropped its expectations again, down to 10 million. Sony just reported a 15 percent drop in year-on-year revenue for the third quarter of FY 2012. Poor sales in its gaming division had a lot to do with its performance.
Now Sony only
expects to sell 7 million
PS Vita's and PSP's during the fiscal year ending March 31, less than half of its initial forecast.
Still, Sony has acknowledged the subpar start for its latest handheld device already, and pledged to meet the challenge with new software.
Sony will hold an event on February 20, where it is widely expected to unveil the PlayStation 4 (PS4) to the world.