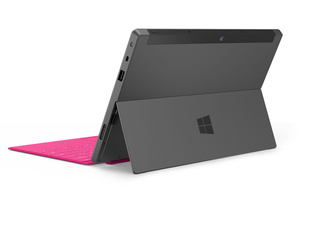 The Microsoft Surface Pro has sold out at multiple retailers during this weekend's launch.
The 128GB version of the tablet has sold out at Microsoft, Best Buy and Staples, although the 64GB model remains available through Microsoft.
Although the news can possibly be attributed to low supply, Microsoft must be happy that its $999 tablet has already sold out, just hours into launch. The smaller capacity model sells for $899.
Reports
have claimed Microsoft only has an initial shipment volume of one million Surface Pro, far less than the 4 million they allegedly had for the cheaper but less useful Surface RT.
Says the company:
"Customer response to the launch of Surface Pro has been amazing. We're working with our retail partners who are currently out of stock of the 128GB Surface Pro to replenish supplies as quickly as possible. Our priority is to ensure that every customer gets their new Surface Pro as soon as possible."