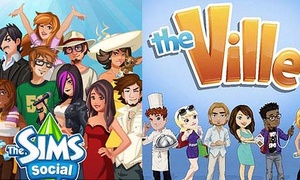 The casual gaming giant Zynga has settled with EA this week, ending their legal issues.
Last year, EA sued Zynga, claiming that Zynga had plagiarized their Sims Social game with the "Ville" series. Zynga counter-sued EA "anticompetitive and unlawful business practices."
"EA and Zynga have resolved their respective claims and have reached a settlement of their litigation in the Northern District of California,"
reads
the quick release. The settlement terms were not disclosed and the suit was thrown out with prejudice, meaning it cannot be brought again.
In their original suit, EA claimed that the Ville series
"wilfully and intentionally copied and misappropriated the original and distinctive expressive elements of The Sims Social in a violation of U.S. copyright laws."