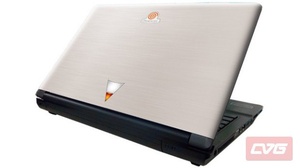 Sega has unveiled their new "Sega Note" notebooks, a series of laptops designed to look like the company's retro consoles.
There are four covers, a standard blue Sega, followed by
Mega
Drive, Saturn,
Dreamcast
.
Each model has different specs, and a different price tag.
The base model has Windows 8, a Pentium R2020M processor, 4GB
RAM
, 500GB HDD, a
Full HD
display and a
DVD
drive for 97,500 yen ($1050 USD). Moving to the high end model, you get a 2.40GHz
Intel
Core i7-3630QM Processor, 8GB of DDR3
SDRAM
and an NVIDIA GeForce GT650M 1GB graphics card, a 120GB SSD and a
Blu-ray
writer for the price of 194,250 yen ($2100 USD).
If you really want them, they are available (in Japan) here:
Enterbrain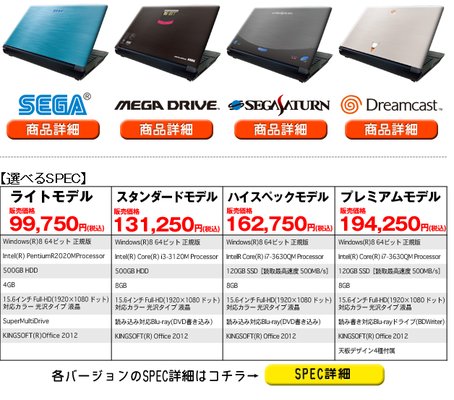 (Main article pic via CVG, thanks)