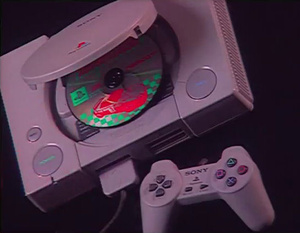 Sony is rolling out videos of the evolution of its PlayStation products, starting in 1994 and working their way through the history before the PS4 launch event.
The first episode in this
"Evolution of PlayStation"
series covers the launch of the original PlayStation, from its inception in 1994, to its launch in late 1995. It shows off some of the software that helped the product sell, and will undoubtedly bring back memories for a lot of us.
It would appear that Sony is planning to release a new video every day up to the PS4 launch event on Wednesday, as it takes advantage of the buzz around the upcoming console.
Check out the video of the PlayStation's birth.
Can you remember your favourite PlayStation 1 games? I'll start with the Resident Evil 1, 2 and 3, Metal Gear Solid, Gran Turismo and numerous FIFA games.
Also, check out the second part of the
Evolution of PlayStation: PlayStation 2
.