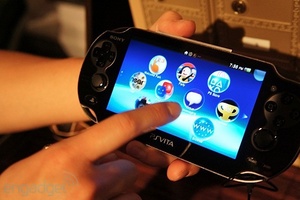 Sony
has cut the price of its Vita handheld in Japan in an effort to boost sales.
The company's console launched with hype but a high price tag and a lackluster catalog has led to slow sales around the globe.
For now, the company has announced a price drop of the 3G + WiFi model to 19,980 yen ($215 USD), down from 30,000 yen ($325), a large price cut.
The price drop goes into effect on February 28th and
could lead to a similar price drop in the U.S.
Sales have been a bust, with Sony selling 7 million consoles compared to initial expectations of 16 million.