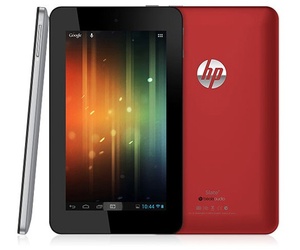 HP
has announced a $169
Android
tablet, undercutting rivals and adding its own player in the increasingly saturated small form factor tablet market.
The new Slate 7
will run on Android 4.1, has a dual-core 1.6GHz
SoC
, and features dual cameras and Beats Audio for better speaker sound.
From the outside, the tablet looks very generic and has a 16x9 display and an ugly large bezel.
HP is the largest PC maker on the planet (for the time being) but PC sales have peaked and the company needs to make up the revenue elsewhere. So far, their expenditures into the mobile space have failed.
Despite the price, the Slate 7 is nothing special, but the company does have an established brand name and a wide distribution network which should help it move units.
The Slate 7 will be available in April.