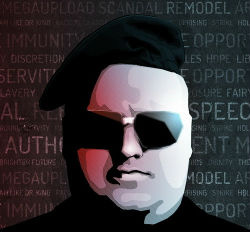 Kim Dotcom has announced that he plans to add an encrypted email service to the newly launched "
Mega
" file sharing service.
The larger than life Internet rights activist recently announced that the service reached 3 million registered users in just one month of availability, with those users storing 125 million files.
Dotcom says, "it took [US cloud storage company]
Dropbox
two years to achieve that. We can see really high demand for this storage."
He then mentioned the email service,
saying
"we're going to extend this to secure email which is fully encrypted so that you won't have to worry that a government or internet service provider will be looking at your email."
Dotcom is still facing charges over Megaupload, which was the largest file sharing site on the planet before it was raided last year and shut down for good.