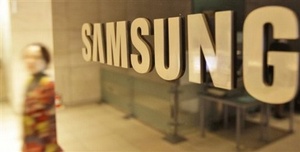 While other notable smartphone makers have already signed on,
Samsung
will be passing on Mozilla's Firefox OS.
Speaking during the
Mobile World Congress
event,
the company noted
that it will not be creating a Firefox OS device in the future.
Mozilla
has already partnered with
LG
,
Alcatel
, ZTE, Huawei, Geeksphone and most recently
Sony
on the hardware side. On the carrier side, the company has partnered with Latin American giant Telefonica, the U.S.' Sprint, European giant Deutsche Telekom and 14 other smaller carriers.
Each of the upcoming devices will feature a Qualcomm Snapdragon processor and generally include low-end specs aimed at budget-conscious consumers.
The first phones will be available starting in May in Brazil, Colombia, Hungary, Mexico, Montenegro, Poland, Serbia, Spain and Venezuela.