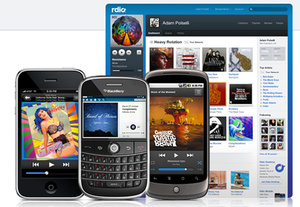 Rdio continues its global rollout.
The
streaming
music service will now be available in seven new nations; Mexico, Ireland, Iceland, Italy, Latvia, Lithuania, and Austria.
With the expansion, Rdio is now available in 30 nations, mainly in North America and Europe.
"Rdio is the best product on the market for discovering music,"
says
Drew Larner, CEO of Rdio,
"and we will continue to improve that discovery experience by developing smarter tools to surface artists and songs our users love. By opening the social circle to seven new international markets, we're making Rdio an increasingly global way to play, discover, and share music."
The service is almost identical to
Spotify
and has 18 million tracks available. You can stream for free for the first 6 months (up to a certain amount of hours) and $5 per month gets you unlimited web streaming. $10 per month gets you unlimited web and mobile streaming.