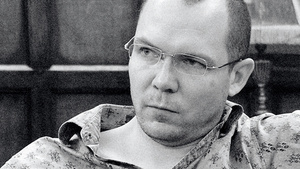 Earlier this week, 'Dishonored' lead designer Christophe Carrier said he was delighted
Sony
decided to add so much
RAM
to its upcoming PlayStation 4 console.
The console will have 8GB of GDDR5 RAM, 16 times the 512MB available to PS3 developers.
Today, another developer
added similar thoughts
.
Braid
creator Jonathan Blow says the console will compare to PCs due to its memory and speed and streamlined environment.
Blow's latest game, 'The Witness,' will be a PS4 exclusive:
"For The Witness we're mostly interested in the base machine and how fast it is - the fact it has faster RAM than a PC, which really helps in shuttling graphics resources around."
"Since the PS4 is not running a heavyweight operating system like Windows that gets in the way of your graphics ... Rendering stuff through Windows has an impact on performance. Since a console is just about games, that doesn't happen, and the equivalent game will run faster. And if you can target to specific hardware you can make it run faster, too."