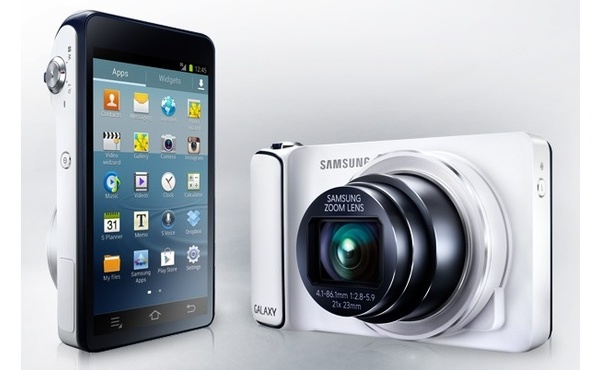 Galaxy Cameras offer
Android
4.1
Jelly Bean
, a 4.8-inch
HD
Super Clear LCD panel, a 1.4GHz quad-core processor and 16MP BSI CMOS sensor with 21x optical zoom. Former models had included an HSPA+ chip for 3G, as well as the standard Wi-Fi. Because the camera ships with Android, users have access to all 700,000 apps in the Google Play Store, as well.
The previous model cost $499 and required a monthly data plan. The new model will cost $450 and not require any data.
"The Galaxy Camera Wi-Fi blends cutting-edge digital imaging technology with Samsung's latest line of class-leading Android devices,"
added
Ron Gazzola, VP of Marketing for the Digital Imaging division of Samsung Electronics America.
"Focusing on features that simplify the user experience, the Galaxy Camera Wi-Fi offers an intuitive approach to feature-rich photography, without the need to be constantly connected."