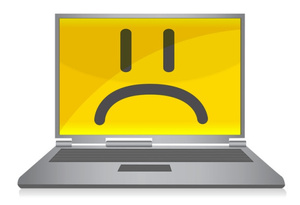 IDC has released some shocking figures for the PC industry.
According to the research firm, PC shipments fell 14 percent in the Q1, the biggest drop on record.
Global units shipped fell to 76.3 million, almost double the drop IDC was expecting.
For the most part,
consumers completely ignored Windows 8
, instead opting for smartphones and tablets. Enterprise customers chose to stick with Microsoft's Windows 7 instead of updating, as well. The new user interface of Windows 8 was "disorienting" for users, says IDC, and touch-enabled PCs are still out of favorable price ranges.
The last time the PC market saw a decline this large was the Q3 2001, following the 9/11 terrorist attacks.
HP
remained the top PC maker with 16 percent market share, followed closely by
Lenovo
at 15 percent.
Dell
remained in third at 12 percent.
Lenovo, however, was the only company to not see a decline in shipments year-over-year. HP saw a decline of 24 percent, Dell saw shipments decline 11 percent, but Lenovo actually saw growth, most notably in the U.S.