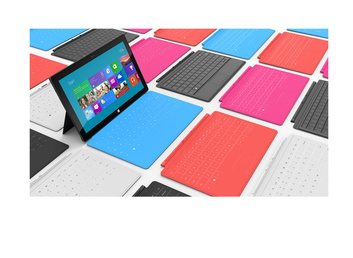 According to the
WSJ
,
Microsoft
is indeed developing their oft-rumored 7-inch Surface tablet.
The device will launch this year and will compete against the iPad Mini, the Google Nexus 7 and Amazon's Kindle Fire
HD
.
Besides the new tablet, Microsoft is also expected to drop the price of its existing Surface devices and flagship software.
Microsoft did not initially plan to offer a smaller device, but the huge success of the iPad Mini forced the company to change their mind.
Tablets are becoming increasingly important for manufacturers, as PC sales have fallen off a cliff in recent months. In fact, the Q1 saw a 14 percent dive year-over-year, the worst quarter in history thanks in part to slow sales of Windows 8.