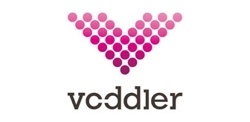 Voddler, the "
Spotify
for video" film and TV
streaming
service, has expanded globally.
The service had been available in Scandinavia and Spain, and has about 1.2 million users.
Starting this week, Voddler is expanding to the rest of Europe and Russia, with North America, Asia, South America over the next month.
Noted CEO and founder Marcus Bäcklund (
via Crunch
),
"We have partnered with carriers in the past for VOD, and I think it's possible to do that in the future as well here, but what we are really trying to do here is offer an independent and open platform for everyone."
Voddler's "LiveShelf" offers a catalog of 5000 videos from "leading film studios, including Hollywood majors" which you can rent for $5 or buy for $10. Some are available for free and all can be viewed on mobile, tablet PC and TV screens.
"ViewShare" allows users to share content with others, letting up to 10 viewers watch your content.