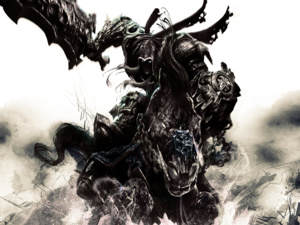 After auctioning off most of their intellectual property in January, bankrupt gaming company THQ has auctioned off the rest of their IP.
Some of the more notable properties were Red Faction, Darksiders and Homeworld.
There were 17 bids made, and the IP is expected to bring in $6 million. The offers will now be presented to the bankruptcy court, and the sales will be completed by May.
The IP was
split into 6 different auctions
; Darksiders series; Red Faction series; Homeworld series; MX series; Other Owned Software, including
Big Beach Sports
, Destroy All Humans!, Summoner, and more; Other Licensed Software, including Marvel Super Hero,
Supreme Commander
, Worms, and more.
Crytek, makers of
Crysis
, are expected to have bid for Darksiders.