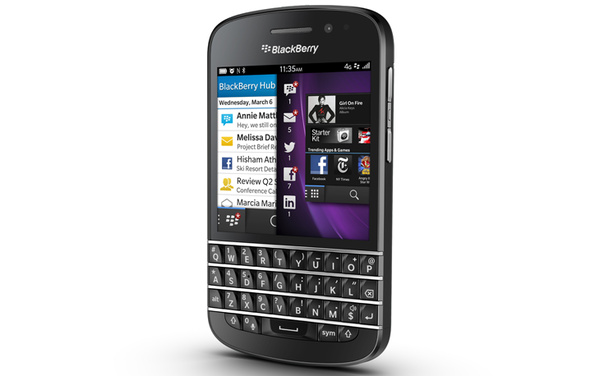 BlackBerry CEO Thorsten Heins has said this week that he expects new Q10 device sales to total in the "tens of millions."
The Q10 is the second BlackBerry device to feature the newly revamped BlackBerry 10 operating system. The Q10 also includes a full keyboard, in a throwback to what made the company such a huge hit in the mid-2000s.
"We have very, very good first signs already after the launch in the U.K.,"
Heins said.
"This is going into the installed base of more than 70 million BlackBerry users so we have quite some expectations. We expect several tens of million of units."
The first BlackBerry 10 device, the fully touch Z10, sold 1 million units in its first quarter of availability, a lackluster figure, at best.
BlackBerry's Q10 goes on sale in the U.S. at the end of May through all four major carriers at a price of $250 with contract. This is more expensive than the iPhone and nearly all
Android
devices so BlackBerry is clearly making a gamble that enterprise users are willing to pay more for a keyboard.
That remains to be seen.