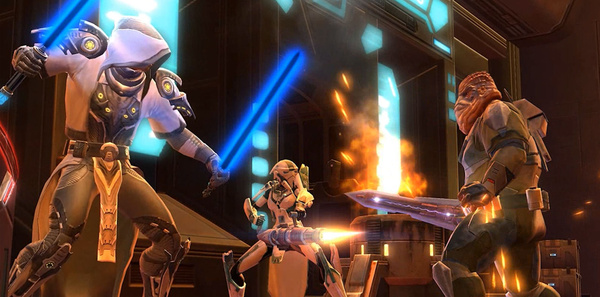 Electronic Arts and the Walt Disney Co have signed a multi-year licensing deal that will see EA develop video games based on the Star Wars universe.
EA will
develop Star Wars video games
for games consoles, PCs and mobile devices, though Disney retains rights to develop online and mobile games. The pair did not reveal the financial terms of the agreement.
EA reportedly invested between $100 million and $300 million developing
Star Wars: The Old Republic
, an MMO that made use over 1,000 voice actors. EA struggled to retain players - who pay a monthly fee - and has since offered 15 game levels for free as well as a free-to-play version of the game.
Disney acquired
Lucasfilm Ltd
last year for $4.05 billion, and has since shut down the 30-year-old LucasArts games studio that it inherited as part of the deal, preferring to license the Star Wars brand to other publishers.