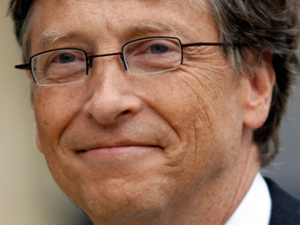 Bill Gates, during an explanation of his former company's rationale for building the Surface tablet, says iPad users are frustrated by the lack of PC-esque features.
The Surface, however, is the first "post-PC" device to bring the "portability of the tablet but the richness of the PC."
In regards to the iPad, which is far and away the most popular tablet, Gates says,
"A lot of those users are frustrated, they can't type, they can't create documents, they don't have Office there."
The Surface has been a tough sell, given that the first version released included a crippled version of Windows and the second version has a price tag higher than most notebooks with better specs and more expensive than the iPad.
In the last quarter,
Apple
sold almost 20 million iPads.
Microsoft
sold 900,000 Surface.
Full vid via
BI
: