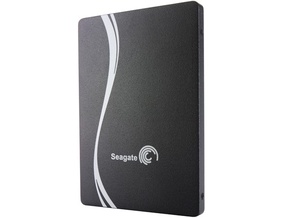 Seagate
Technology has announced the launch of their first client solid state drive (SSD) and the next generation of their enterprise SSDs.
Dubbed the Seagate 600, the consumer drive will be the centerpiece of the company's new flash strategy.
"We are pleased to announce these new flash memory products. With these new drives, Seagate solidifies its commitment to the flash-based storage market by delivering enterprise SSDs and server-side solutions as well as client solutions,"
said Gary Gentry, senior vice president and general manager of Seagate's solid state drive business.
"By adding more SSDs to our family of hard disk and solid state hybrid drives, we now have the broadest portfolio of storage products in the industry, delivering one-stop shopping for our customers and partners. And we're just getting started. Seagate is committed to becoming a premier supplier of both solid state drives and storage class memory products. We have put in place a winning strategy for developing multiple high value, flash based products and solutions for our customers."
The 600 is being touted as a laptop upgrade, offering faster boot-up speeds and better performance than traditional hard drives. Additionally, the drive "is available in multiple z-heights including an industry-first, diminutive 5mm-high drive making it ideal for most ultra-thin devices as well as standard laptop systems."
Seagate 600 SSDs will be available in up to 480GB capacities and use a 6Gb/s
SATA
interface.