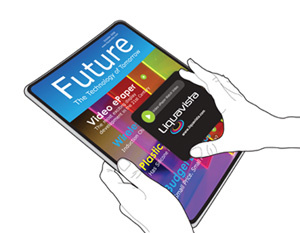 Amazon has confirmed they have purchased Samsung's screen tech company, Liquavista.
Says
Amazon:
"We are always looking for new technologies we may be able to incorporate into our products over the long term. The Liquavista team shares our passion for invention and is creating exciting new technologies with a lot of potential. It's still early days, but we're excited about the possibilities and we look forward to working with Liquavista to develop these displays."
The tech, which is extremely power-efficient, will be integrated into upcoming Kindle e-readers. The company has been working on flexible e-displays that support full color and video.
It is unclear how much Amazon paid for the company, but the speculation is under $100 million.