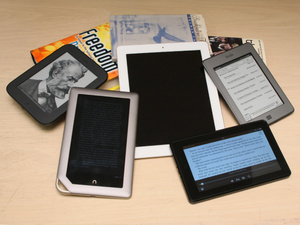 Major book publisher Penguin has settled with the U.S. State Attorney General (and others) over the long-standing eBook price case that
Apple
will take to trial next month.
Penguin will pay $75 million in damages and additional costs to end the antitrust claims against them.
Reports also claim the publisher has settled with EU authorities and will terminate any agency agreements it currently has with Apple.
Other publishers, Simon & Schuster, Hachette Book Group and HarperCollins, have already settled for similar figures and MacMillan settled for $12 million.
"Consumers are entitled to a fair, open and competitive marketplace,"
says
Attorney General Jepsen.
"This agreement is yet another step toward providing restitution to those consumers who were harmed by alleged price-fixing within the eBook market and will further ensure that, going forward, consumers benefit from fair competition in the sale of eBooks."
The "agency model" of pricing had publishers set the price while retailers took a commission, usually 30 percent. This led to higher prices for consumers and gave Apple a way into the market dominated by Amazon.