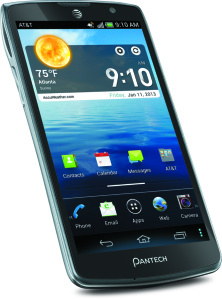 Samsung
has purchased a 10 percent stake in Korea's mobile device maker Pantech for $48 million.
The company says the deal will help "further solidify" its relationship with Pantech, more specifically any joint efforts they currently have for hardware like tablets and smartphones.
Despite the large stake, Samsung says it will be a passive investor, with no input into Pantech management decisions.
Reads the
statement
:
Samsung Electronics has agreed to acquire a 10-percent stake in Pantech, valued at approximately KRW 53 billion. The investment is aimed at solidifying our relationship with Pantech, a key component customer of Samsung. Samsung will have no involvement in Pantech's business management in any way or form.
Pantech is a large buyer of Samsung components and presumably the deal will bring the two even closer. Samsung will now be the third largest shareholder behind Qualcomm and Korea Development Bank which have slightly higher stakes.