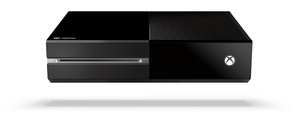 According to a former
AMD
employee, Microsoft's new Xbox One deal with the company is valued at over $3 billion.
Bob Feldstein, formerly of AMD and now with Nvidia, let the number slip via his
LinkedIn page
. On the page, the exec writes that
"AMD provided a custom silicon solution to Microsoft for the XBox One, a game console and entertainment device."
Continuing, he says:
"My involvement was focused on business management and supply agreement negotiations. This required the coordination of multiple functional teams within AMD, as well as regular customer meetings with leadership teams responsible for handling the challenges of complex, multi-year deals. This project is valued at $3+B."
Although the complete specs are not known just yet, the Xbox One will run on a 64bit AMD architecture and include 8GB
RAM
.