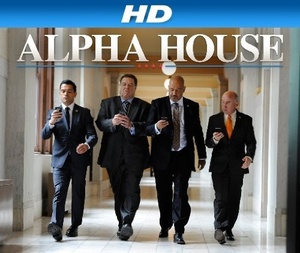 In an effort to better compete with Netflix, Amazon has selected their first five original series.
The company released pilots for fourteen shows over the last couple of months, but some failed to impress, including "Zombieland," which was based on the hit movie.
Comedies Alpha House and Betas will be the first two series, joining three children's shows called Annebots,
Creative
Galaxy and Tumbleleaf.
Alpha House is a satirical political show starring John Goodman and Betas is a comedy centered around a few guys and their Silicon Valley startup.
"We are thrilled at the enthusiastic customer response to our first original pilots,"
said
Roy Price, Director of Amazon Studios.
"We built Amazon Studios so that customers could help decide which stories would make the very best movies and TV shows. It's exciting to see the process in motion, doing exactly what we set out to do. The success of this first set of pilots has given us the push to try this approach with even more shows--this is just the beginning."
The shows will all be available for free
streaming
via Amazon Prime Instant video if you are a Prime subscriber.