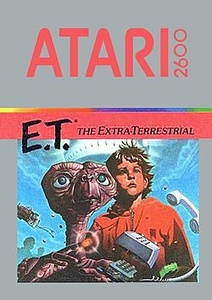 A documentary crew has now received approval to dig up a site in New Mexico where Atari allegedly buried millions of unsold Atari 2600 consoles and games.
The urban
legend
of the desert site has been around for at least two decades, and gamers (and former gamers) will certainly follow the story.
Fuel Industries, a marketing firm,
will excavate the site in the next 180 days
, before the 30 year anniversary of the supposed burial in September 1983.
That year, the video game industry saw a large downtrend due to greater market factors, leaving Atari with millions of unsold and sealed consoles and games, including over 3 million copies of E.T. The company then, according to the myth, dumped the unsold merchandise in an Alamogordo landfill which was later covered by concrete.
If reports from the New York Times are accurate, there could have been as many as 20 dump trucks full of merchandise dumped in the landfill.