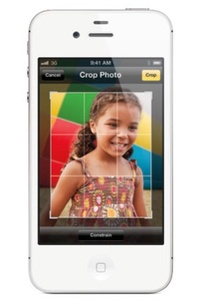 According to investment bank Credit Suisse, iPhone sales have jumped over 500 percent in India following the institution of installment payment plans in the nation.
Apple
is now selling 400,000 handsets per month there, compared to 80,000 before the new pricing schemes. Besides the monthly installment plans, the company also implemented a discount program.
This is
according to analyst Sunil Tirumalai
, who added
"the 4-9% implicit discount coupled with the option of easy EMIs (equal monthly installment) spread over 6-12 months became popular. Within a few months, our discussions with handset retailers indicated that iPhone sales went up 3-5x, forcing companies to respond."
The EMIs allow would-be buyers to put a down payment on an iPhone 4 or 4S and then pay the rest over 6 to 12 months, interest free.
Last month, the company added an 18 percent cash discount to the iPhone 4, almost erasing the entire down payment and certainly making the device affordable to first time smartphone buyers.