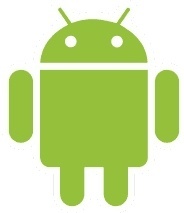 The European Commission is asking mobile providers and handset makers about their deals with Google to use Android, which could potentially lead to another antitrust probe into the Internet giant.
It has sent a questionnaire to providers and handset makers, asking 82 questions about the nature of their dealings with Google, seeking to establish whether the search giant is abusing its power in the mobile space.
Respondents have until July 26 to reply
, at which point the commission will decide whether there is a case or not.
The action follows an April complaint from Microsoft and Nokia, alleging that Google uses its Android operating system to push its Search, and other services, to the detriment of competitors.
The questionnaire asks the firms whether their agreements with Google make it more difficult or impossible to launch devices with rival operating systems installed. It also questions compatibility requirements and whether Android-powered devices can be freely shipped with mobile services like compete with Google services.
"Android is an open platform that fosters competition. Handset makers, carriers and consumers can decide how to use Android, including which applications they want to use,"
Google spokesman
Al Verney
said.