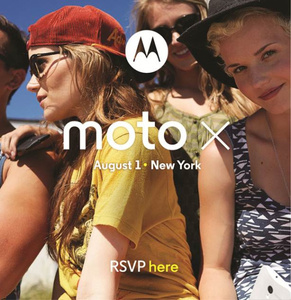 @Evleaks
, the now-famous Twitter handle from which many big time leaks for smartphones and tablets have been made, has posted the first press shots of the upcoming Moto X from Google.
The device will launch on August 1st, and Google and
Motorola
have been teasing the device for months.
Google purchased Motorola Mobility in 2011 for $12.5 billion, mainly for its patent portfolio but also to use its hardware building capabilities. The Moto X will be the first phone to use Google's direction.
The device will have customizable hardware options, be built in the U.S., have mid-range specs and likely a very reasonable price tag.