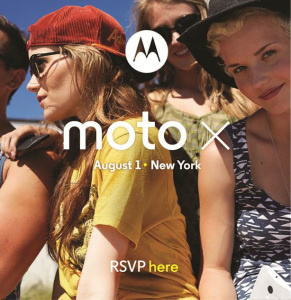 It's finally official; the Moto X flagship will be unveiled on August 1st at a press event in NYC.
Over the past months, the sheer amounts of leaks for the Moto X has taken away some of the luster, as we now know what the phone will look like, what customized features it will have, and a good understanding of what is under the hood.
Motorola
Mobility's flagship will allow consumers to customize the look of the phone and choose an engraving.
Through a site, buyers can choose from a palette of colors, one for the back case and another for the trim of the phone. Buyers can then engrave a name or a full message on the back cover and also upload a photo through the site to be the phone's wallpaper before you even receive it.
Because the phone is being built in a new factory in Texas, the personalized device can be delivered to U.S. buyers within days.
The unveiling is bound to have some extra goodies in store for would-be buyers, including the price.