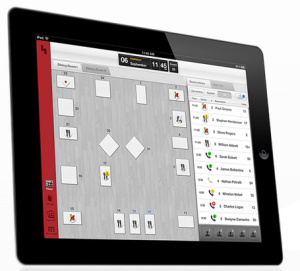 Yelp has announced today the acquisition of startup SeatMe, which helps organize reservation space.
The purchase price was $2.2 million in cash and another 263,000 shares of Yelp common stock (valued currently at $11 million).
SeatMe, which was started to battle market leader OpenTable in the reservation space market, is a web service and iPad app.
Via the web service, restaurant owners can add a full online reservation system to their site or Facebook page and the iPad app lets the host manage tables while on the move. Besides the basics, the service allows for texting customers when their tablet is ready and noting seating preferences for returning customers.
Yelp
will be integrating the SeatMe team
to build their own reservation system, likely meaning existing deals with OpenTable will eventually expire. The assumption is that reservation system will eventually be expanded to include dentists and salons (for example).