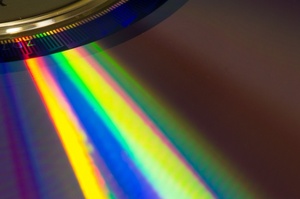 Showing a strong belief that consumers still care about optical media,
Sony
and
Panasonic
have begun jointly developing a next-generation optical disc that can store, at minimum, 300GB.
The companies hope to have the disc available by 2015.
Both companies agree
the discs will be marketed, at least initially, to professional industries that move large amounts of data, including high-definition film.
There could also be some consumer interest, if
the price is right
, being able to backup your entire life to one disc rather than the cloud or multiple flashdrives.
Last year, Sony introduced its optical disc archive system, housing "twelve optical discs within a compact cartridge as a single, high-capacity storage solution. Each disc within the cartridge holds 25GB capacity, offering a total range of storage capacities from 300GB to 1.5TB." The new discs could theoretically offer more than 300GB into the future, as well.